In keeping with the outstanding work that Chad Pfeffer and the team at Artisan Construction provides to their remodeling clients, we now offer Home Maintenance and Home Repair (handyman services) for homeowners who need a smaller project completed and still desire the professionalism that the skilled contractors at Artisan Construction always bring to their remodeling and home improvement projects.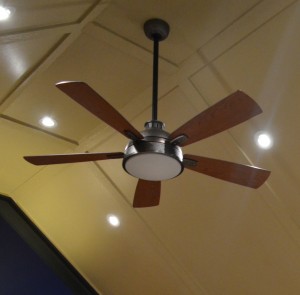 Our hand selected Specialist will be available for projects such as:
Repairing, replacing or installing electrical outlets
Repairing, replacing or installing ceiling fans
Replace indoor or outdoor light fixtures
Replacing a water heater
Changing a bathroom or kitchen faucet
Repairing a leaky pea trap
Adding Wood trim around a fireplace
Fixing a screened door
Small indoor or outdoor painting projects, such as painting a bedroom
Replacing or adjusting wood doors in the home
And more! Call us to discuss your project! (816) 797-4346.
For Hire! A Home Repair Specialist
You might  call them a handyman but if you're not sure if your project is suitable for our specialist, call Chad and he will help determine if the scope of your project is right for this department. It took us a long time to be able to offer this service because we want to ensure that our home maintenance service can be executed with the same professionalism that we execute any remodeling project we complete and with the same level of expertise and service.
Our home maintenance repair specialists are clean cut and professional. The specialists at Artisan Construction are hand selected by Chad. Our specialists are trusted by Chad so you can trust that the specialist in your home will complete the small project that you have with detail-oriented attention.
Hire our Home Maintenance and Home Repair Specialist

At the conclusion of the project, you will be shown a check-list of what was done, the time it was completed and you will have the opportunity to give your feedback regarding the completion of the project.
Finding a professional to take on the small projects around your home isn't easy. You require someone who is skilled to tackle the small jobs, presents himself in a professional way,  lets you know what's going to happen step-by-step and someone you can trust to be in your home and complete the project in a timely fashion.
Let Artisan Construction help you complete your home maintenance and home repair projects. You'll be given a detailed accounting of the time and supplies and will be happy with the attention to detail that your project is completed. Call (816) 797-4346 to discuss your home maintenance or home repair needs today!